MT Vacuum Lifter Series
Original price
$3,489.94
-
Original price
$6,046.38
Please note: Wood's Powr-Grip products are made to order and have an expected lead time of 5-6 weeks. Please contact us at +1 (800) 342-3876 for additional information.
This lifter series is specially designed to handle loads with textured surfaces.
A variety of load capacities and power systems mean there's a lifter here that's ideal for your textured material tilting needs.
The MT Lifter Series is a popular lifter in the Stone Industry, and is perfect for stone shops & installing granite countertops.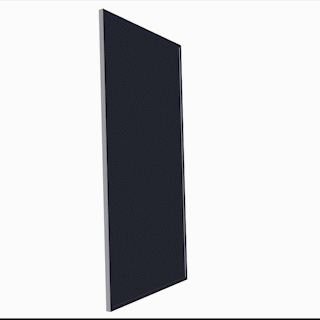 Tilter
Manual Tilter 1500
Standard Pad Spread:
33-1/4" x 77-3/4" [85 cm x 197 cm]
Number / Size of Vacuum Pads:
10 / 10" [25 cm] diameter pads with replaceable sealing rings
Maximum Load Capacity:
1500 lbs [680 kg]
Manual Tilter 1200
Standard Pad Spread:
21-1/4" x 77-3/4" [54 cm x 197 cm]
Number / Size of Vacuum Pads:
8 / 10" [25 cm] diameter pads with replaceable sealing rings
Maximum Load Capacity:
1200 lbs [545 kg]
Manual Tilter 900
Standard Pad Spread:
11-3/4" x 77-3/4" [30 cm x 197 cm]
Number / Size of Vacuum Pads:
6 / 10" [25 cm] diameter pads with replaceable sealing rings
Maximum Load Capacity:
900 lbs [410 kg]
Manual Tilter 600
Standard Pad Spread:
11-3/4" x 53-3/4" [30 cm x 137 cm]
Number / Size of Vacuum Pads:
4 / 10" [25 cm] diameter pads with replaceable sealing rings
Maximum Load Capacity:
600 lbs [270 kg]
Stock#
Model#
Description
Load Capacity
Power

97567

MT1010TAIR

Ideal for Production & Fabrication.

1500 lbs [680 kg]

Air

97565

MT1010TAC

Ideal for Production & Fabrication.

1500 lbs [680 kg]

AC

97566

MT1010TDC

Ideal for Construction & Installation.

3-SCFM Vacuum Package

.

1500 lbs [680 kg]

DC

97558

MT810TAIR

Ideal for Production & Fabrication.

1200 lbs [545 kg]

Air

97551

MT810TAC

Ideal for Production & Fabrication.

1200 lbs [545 kg]

AC

97555

MT810TDC

Ideal for Construction & Installation.

3-SCFM Vacuum Package

.

1200 lbs [545 kg]

DC

97548

MT610TAIR

Ideal for Production & Fabrication.

900 lbs [410 kg]

Air

97546

MT610TAC

Ideal for Production & Fabrication.

900 lbs [410 kg]

AC

97547

MT610TDC

Ideal for Construction & Installation.

3-SCFM Vacuum Package

.

900 lbs [410 kg]

DC

97532

MT410TAIR

Ideal for Production & Fabrication.

600 lbs [270 kg]

Air

97530

MT410TAC

Ideal for Production & Fabrication.

600 lbs [270 kg]

AC

97531

MT410TDC

Ideal for Construction & Installation.

3-SCFM Vacuum Package

.

600 lbs [270 kg]

DC